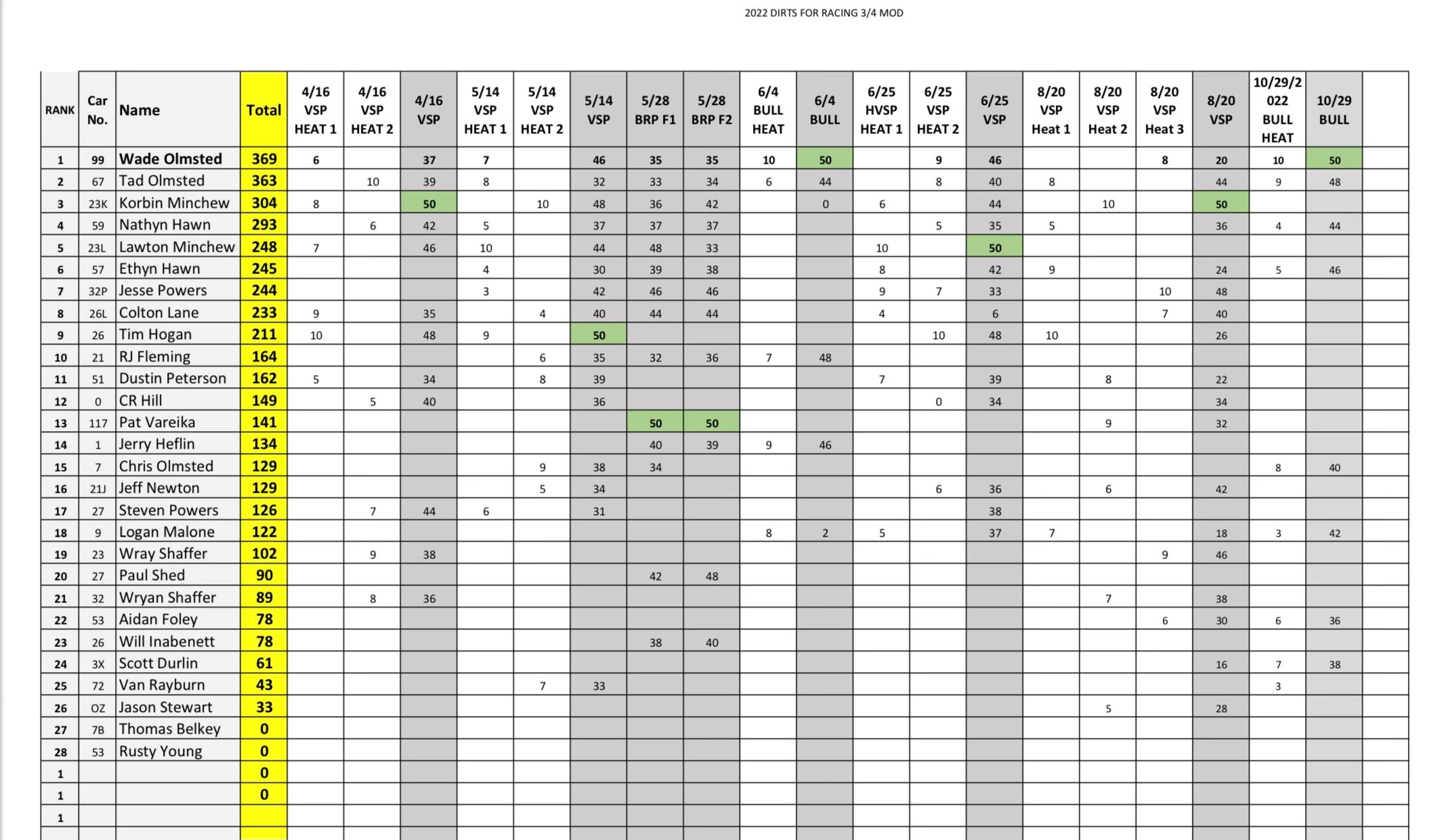 FOR IMMEDIATE RELEASE
North Florida Speedway Added to Speedweeks 2021 Schedule January 21-23
LAKE CITY, FL (December 15, 2020)—Promoter Brad McCown of Atomic and Skyline Speedways in Ohio is pleased to announce the addition of Inaugural 2021 "Florida Frostbuster" weekend set for Thursday February 4, Friday February 5 and Saturday February 6 at North Florida Speedway in Lake City, Fla. The North pairs up with the South as Candice Kealy of "Dirt's 4 Racing Promotions" and McCown have teamed up for this special weekend.
On Thursday February 4, there will be an open practice, Friday February 5 the event will pay $8,000-to-win for Super Late Models and Saturday February 6 the finale will pay $8,000-to-win for Super Late Models. The Iron-Man Late Model Series will sanction these two events as non-points races and run under Iron-Man technical rules and procedures. The track prep crew will be done by some of the best in the country, as McCown and crew will be bringing their own staff to work with the North Florida crew for the best racing surface possible. Broadcast details will be released soon.
For the open practice on Thursday February 4, the practice will go from 6:00 until 9:00 pm while the Grit 602 Center Mods will race for $800-to-win. Practice is $30.00 per person in the pits. The grandstands will be $10.00 on Thursday. On Friday and Saturday the pits will open at 2:00 pm, drivers meeting slated for 6:00 pm with Hot Laps to follow around 6:30 pm. Adult general admission is $25.00 per person while adult pit passes are $40.00 per person. The Grit 602 Center Mods will race for $1,000-to-win on Friday and $1,200-to-win on Saturday.
The Iron-Man Late Model Series will be in charge of the Late Model portion of the program each night. The tire rule will be as follows: Left Rear/Fronts – Hoosier Rib (28.5) 1300, Right Rear – Hoosier (29.0) 1300 NRM, (29.0) 1300 NRMW, (92) LM40. Competitors must use the same set of (4) tires for Qualifying, Heat Races and Conseys. For the Feature race, competitors may use (2) new tires. Series entry fee will be $100 per night. A complete show of E-Z-GO Qualifying, VP Makin' Power Heat Races, Consolation Races and the 30-lap feature each night will be on the racing card.
For more information on the "Florida Frostbuster" please contact Brad McCown at (740) 703-9749 or Candice Kealy at (386) 523-6335. For more information on the Iron-Man Late Model Series, please contact Chris Tilley at (828) 361-5981.
North Florida Speedway is located at 287 SE Race Track Lane in Lake City, FL 32025.
Purse for Friday February 5 & 6 (30 laps) 1) $8,000, 2) $4,000, 3) $2,000, 4) $1,500, 5) $1,000, 6) $800, 7) $700, 8) $600, 9) $550, 10) $525, 11) $500, 12) $500, 13) $500, 14) $500, 15) $500, 16) $500, 17) $500, 18) $500, 19) $500, 20) $500, 21) $500, 22) $500.
Jason Garver Dominates Summer Slam at North Florida Speedway
8/5/2020 by Justin Kunstbeck
As August start to begin in 2020, Summer Slam at North Florida Speedway was a huge success. The fourth installment for the Dirts4Racing Street Stocks would be joined by Pure (Thunder) Stocks, C-Class (602) Late Models, E-Modifieds, Open-Wheel Modifieds, Late Models, and Box Stocks (Gladiators). Each night brought a good a field of cars for each division. All of the event's Street Stocks making final preparations before the 8th Annual Street Stock Nationals at Whynot Motorsports Park. Each night featured five classes.
Night One showcasing the Street Stocks and Pure Stocks as well as the C-Class Late Models, E-Modifieds, and Box Stocks. The Street Stocks and Pure Stocks would only be completing their heat races while the other three divisions would put on a full show. The C-Class Late Models produced a lot of battles midway through the pack with a battle for second place as Nevin Gainey would have a very prominent lead early on in the race. The E-Modifieds division was dominated by Racin Jason Garver in both the Heat Race and A-Main with Garver also being the Hard Charger in the Feature. The Box Stock division is known for always bringing excitement to North Florida Speedway, and this night was not any different. Buddy Spradley would start pole, and finish exactly where he started. Runner-up finisher Johnny Pendarvis would receive Hard Charger for the division after advancing eight positions.
Night Two would also be a night to remember. With added entries in the Street Stocks and Pure Stocks from the previous night, this would make for an even more exciting night of racing. Tonight's action would also be joined by a full show for the Late Models, Open-Wheel Modifieds, and a return of the Box Stocks. The Box Stock division would also see an increase of drivers for the night's festivities. After three heat races, and quite a lengthy feature event, it became one of the most interesting features of the night for every single one of the fifteen laps of the A-Main event. Payne Pickles would end up taking the win on Night Two for the Box Stocks. Racin Jason Garver would once again show off his talents as he wins in both the Open-Wheel Modifieds and the Dirts4Racing Street Stocks. The Silent Assassin Karlin Ray would take the win in the Pure Stock division with Nevin Gainey once again grabbing the win in the Late Models.
The events at North Florida Speedway would only be a preview for what comes next later in the season. Not only will the Street Stocks be participating at the 8th Annual Street Stock Nationals at Whynot Motorsports Park in Meridian, Mississippi, but a larger show for multiple divisions may be in story with Dirts4Racing. Stay tuned to Facebook and the Dirts4Racing MyRacePass to watch as Dirts4Racing owner Candice Kealy has big plans.